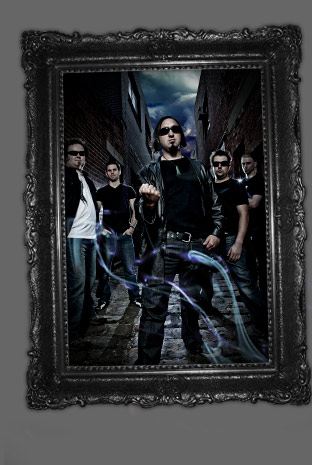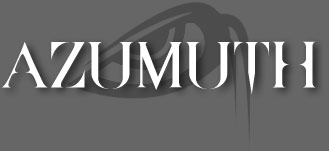 OCTOBER 2009:
Tickets to all Azumuth shows are now available for sale through Posse.com, and Moshtix. Posse is a new website that helps us to help you tell your mates about the shows. You tell your mates about our shows and provide the link to Posse.com, and if they buy tickets by you providing the link you will receive a cut of the ticket price - effectively making you a gig promoter with us. No one pays more than they would anywhere else and it's no hard sell. If your mates are thinking of coming they can buy tickets from any of the usual outlets OR they can buy tickets online (at the same price) through you and the Posse website and you get a few $s. Pretty good huh!.. ..

Just go to www.posse.com, sign-up to be an agent and then you can download ads and links to send to your friends about upcoming gigs. If they click through your ad or link, they'll be taken into Moshtix to buy a ticket and if they do then you make a commission! It's free and easy to sign-up.
You can support your favorite band, learn about promoting events and get paid all at the same time! Go to www.posse.com for more details.

OCTOBER 2009:
Azumuth will be appearing on the Loud Noises CD compilation, available FREE with next month's issue of Blunt Magazine. Blunt is Australia's leading alternative music magazine, and Loud Noises is a compilation of the best up and coming local talent, plus the best international acts as well. Past releases have featured acts such as KILLSWITCH ENGAGE, ATREYU, LAMB OF GOD, FUNERAL FOR A FRIEND, MAYLENE & THE SONS OF DISASTER, SHIHAD, COG, DIVINE HERESY, BRITISH INDIA, YOUNG & RESTLESS, TRIAL KENNEDY, MELODYSSEY, DEAD LETTER CIRCUS, ANTISKEPTIC, MADINA LAKE, THE PORKERS. Blunt magazine and Loud Noises 11 will be out on November 4th.
OCTOBER 2009:
Azumuth are playing the 'Scoff Summer Sunday' series at the Noise bar on Sunday 8th of November. Scoff Summer Sunday is a mini festival, with 10 bands playing throughout the day, all day on sunday! Tickets are $10 on the door and Azumuth start at 5pm sharp. Azumuth will also be filming their set for NOISE TV, and a possible future music video, so if you want so be filmed, get down to the Noise Bar!

OCTOBER 2009:
Despite some delays, Azumuth will be printing physical CDs of 'Illuminus', which will be available for purchase through the website as well as at their shows. The CD will feature an alternative track listing from the digital version, and some intricate artwork thanks to Raice from Virtual Frontier. The Illuminus CD will be available by the end of the month.